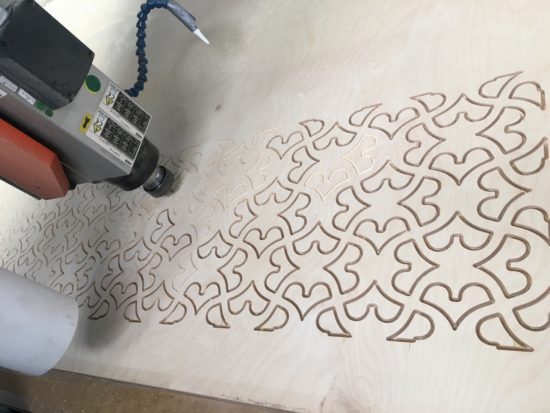 We offer you a comprehensive range of services. Milling has no secrets from us, so we are not afraid to perform this activity on various materials. We realize that nowadays the advertising aspect is particularly important. Therefore, our offer includes such products as spatial letters, signs, banners, coffers, flags or advertising stands. All the products we offer are of high quality, properly milled and ready to be displayed on the premises of companies or in other places accessible to potential customers.
Of course, that's not all. We also deal in decorative elements. Take advantage of our proposal and get an item that will beautify the interior of your home, business or other establishment. Lamps and clocks are owned by everyone. However, you can make sure that they present themselves properly decorating the interior of your home. Proper shaping and interesting design will make these items an important part of the decor, catching the attention of all guests. Contact us, learn about our offer and create a product with just such characteristics.
We also cut out stencils, graphics, content placed on suitable hard materials. Thus, they can be placed on any surface (such as a wall) and act as a decorative element.
We can also mill other items that we come into contact with on a daily basis, but do not pay much attention to them. To such a category of products we can certainly include radiator covers, various types of pins and information boards. These are items that are sometimes indispensable, although overlooked. We know this, which is why we also deal with them.
Panels are the most popular way to arrange walls. If you're bored with classic, uniform patterns and would like to get out of the rut, we have a suggestion that will solve your problems. It reads: 3D panel milling. Add an artistic spirit to your residential space. Using milling you will make ordinary wall elements become decorative panels. Sometimes it's worth deciding to make changes!
We provide our services on such materials as plywood, carpentry boards, mdf, dibond, and plexiglass. We also sell facade panels made of aluminum composite panels. Deciding on such a solution, the building will look modern, and the materials used will ensure durability and a representative appearance for a long time.