Polyethylene milling
There are some works that require the use of appropriate equipment. Only then can the desired effect be achieved. One of them is the milling of polyethylene. Here it should be known that such work includes, for example, the production of formats or plates. So CNC milling has a wide range of applications and is used in many industries.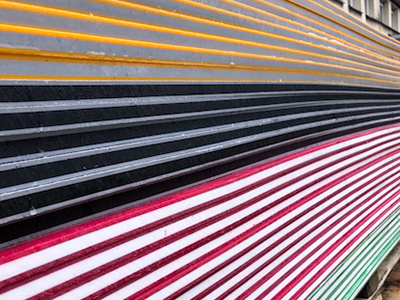 USE OF POLYETHYLENE, A GOOD MATERIAL THAT REQUIRES PROPER PROCESSING
Polyethylene is a plastic that is used in many industries. It is durable, but also resistant to abrasion. It also shows considerable resistance to many chemicals, even aggressive ones. However, in order for it to be used on such a large scale, it requires proper processing, which will enhance its physical characteristics. At the same time, it is also easy to cut, but provided the right equipment is used. An excellent choice, therefore, is the milling of polyethylene. With the right processing, there will be no damage due to stress corrosion, for example, which can happen if the right equipment is not used.
The use of polyethylene in industry
Many industries use the milled material. The use of polyethylene can be found, among other things, in electrical engineering for the production of handles or even insulating elements or covering metal cables. Polyethylene has applications in the furniture industry, such as for the production of furniture components that show resistance to loads. It is also widely used in transportation or construction, or in the food industry for food storage containers. The milling of polyethylene makes it possible to obtain interesting and fashionable decorative accessories.
WHAT DOES THE CNC MACHINE TOOL PROVIDE WHEN MILLING POLYETHYLENE?
Milling of polyethylene allows to obtain the desired shape in this plastic. At the same time, using modern numerical equipment, the parts are precisely cut, with extremely high accuracy. But it is also worth remembering that the excellent technical properties of this material are not lost on this. Another important thing is that polyethylene can be milled not only in two dimensions, but also in three, in order to obtain the appropriate forms of solids. The milling of polyethylene will work well for both large parts and small parts, and in each case the effect you get is of the highest level, which will allow it to be used in the most specialized industries. The use of polyethylene in many industries is also wide due to the fact that it is a safe material that is suitable for food contact.