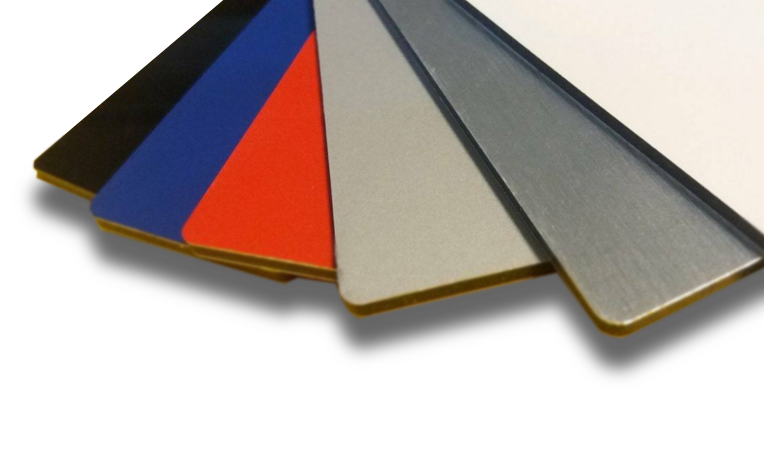 What is milling? - learn basic information about milling
What is milling? - this question is probably on the minds of many of you. CNC milling is called a machining method for grinding shaped surfaces, grooves, serrations, channels and planes, thus giving the appropriate shape to the workpiece. The operation is based on the fact that the milling machine puts the profiled workpiece into rotary motion, and the workpiece is responsible for the feed motion.
Which materials can be milled in?

Metal (including aluminum), wood, particle board and plastics can be machined. Milling is an interesting alternative for all those who want to change the appearance of objects and beautify them with new designs.
In our realizations, we use materials such as wood, dibond, Plexiglas, PVC, polycarbonate, polyamide, polyethylene, HPS foam, HPL laminate, aluminum, confetti, plywood, chips and boards: OSB, MDF and HDF. Importantly, we make sure that the plastics we work on are of the highest possible quality. We source them from local, widely respected suppliers, who guarantee high strength and high resistance to damage of their products. We assume that you can not save on materials. We believe that milling must be carried out on solid materials of reliable origin. Only in this way can you enjoy a good reputation. The most important thing for us is customer satisfaction, and obtaining it, is possible only through reliable fulfillment of our obligations.
What is the most popular material for milling?
The most popular material used for milling is undoubtedly wood. This material, can be used in various ways. We can put literally any design on the wooden surface. The only limitation is the imagination of the customer. Milling will prove useful in shaping furniture, profiling edges or processing wooden doors
In order to make stencils on wood, the right attachments for the milling machine are necessary. These are called cutters. We have a wide range of such tools. Thanks to them, we will easily complete all the projects you order from us.