Milled foam separators
Foam separators, like shadow boards, made of durable and flexible polyethylene foam, are used to store items and minimize the risk of damage during transport or handling.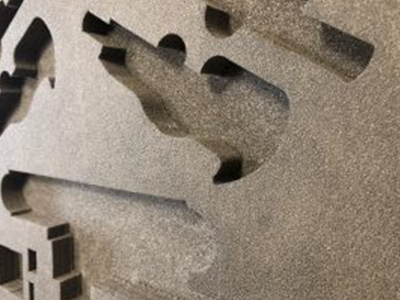 Milling of seprators
Unlike shadow boards. Rather, foam separators are designed for items with an elongated shape or dimensions that require additional protection, for example, due to protruding segments. When transporting a large number of separate items, the use of separators may be necessary; inadequate packing of the transported parts may risk scratching them or, in the worst case, irreparable damage.
Due to the often high value of transported automotive parts, we dedicate our products in particular to the rapidly growing automotive sector, where attention to detail is often of great importance. Packaging of parts using foam separators will allow for economical placement of protected parts and their orderly display.