Usługi frezowania CNC dla branży meblowej
Usługi frezowania dla branży meblowej. Dziś meble to nie tylko użytkowa przestrzeń do przechowywania rzeczy i zapewniania komfortu ich użytkownikom. Bez wątpienia, meble pełnią również funkcję estetyczną, zamieniając wnętrza domów i firm w oryginalne miejsca.
Usługi frezowania CNC dają możliwość stworzenia obiektów zupełnie oryginalnych, których nie kupimy w salonie meblowym. W dowolnym materiale frezujemy drzwi, frontów meblowych, blatów, stojaków, wykończeń wnętrz i wiele innych.
Skrawanie technologią CNC umożliwia również dostosowanie produktu do indywidualnych rozwiązań, na przykład dla niestandardowych pomieszczeń; docinanie, nawiercanie dodatkowych otworów, wycinanie krzywoliniowe, obróbka krawędzi. Istnieje możliwość zmodyfikowania powierzchni grawerowaniem 3D, dzięki czemu elementy uzyskają niepowtarzalny charakter!
Zmień wystrój swojej firmy lub domu korzystając z usług frezowania CNC i przekształć swoje wnętrze w wyjątkowe miejsce! Pamiętaj: meble nie muszą być nudne!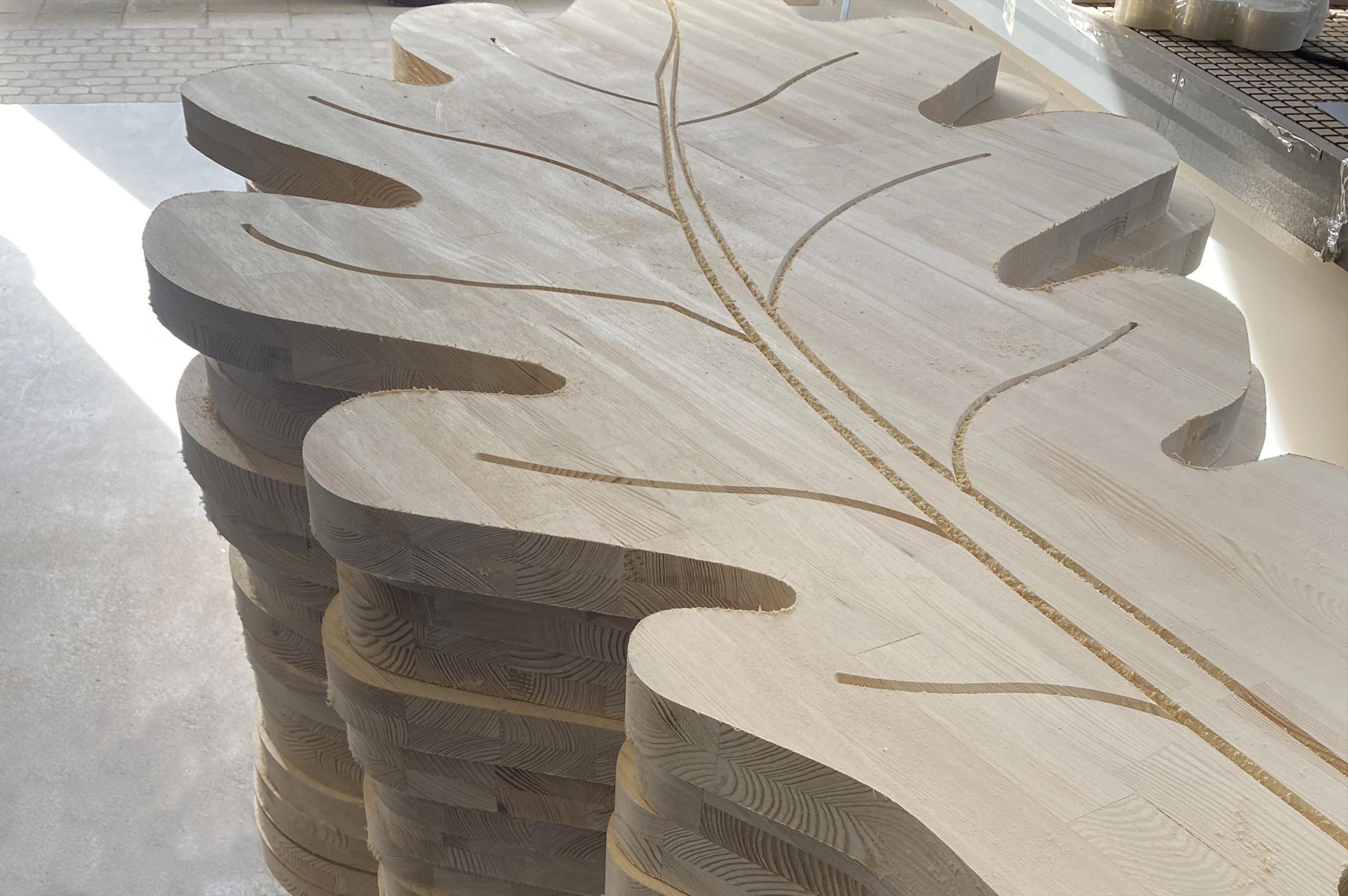 Furniture industry
Today, furniture is not only an usable space for storing things and providing comfort to their users. Undoubtedly, the furniture has also an aesthetic function, turning the interiors of houses and companies into original places.
CNC milling services can provide completely original objects that we cannot buy in a furniture store. In any material you want we mill doors, furniture fronts, countertops, racks, interior finishes and many more.
Cutting with CNC technology also makes it possible to adapt the product to individual solutions, for example for non-standard rooms; cutting, drilling additional holes, curvilinear cutting, edge machining. We can modify the surface with 3D engraving, thanks to which the elements will obtain an exceptional character!
Change the decor of your company or home using CNC milling services and transform your interior into a unique place! Remember: furniture does not have to be boring!