Types of outdoor advertising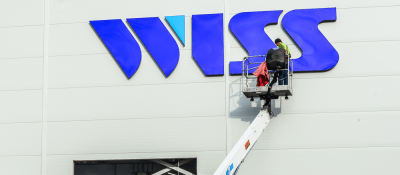 As the well-known adage goes - advertising is the lever of commerce. The history of advertising dates back to ancient times, but its greatest development dates back to the turn of the 19th/20th century. The increase in production, sales, the number of enterprises affected the competitiveness of companies. Everyone wanted to emphasize the uniqueness of their products, praise their services and, of course, do it in a unique way. This advertising machine sped up over successive years, taking advantage of new media and technological advances. However, the form of advertising that has gained by far the most popularity is outdoor advertising. Today we will look at its various forms.
Outdoor advertising - where and to whom?
As the name implies, outdoor advertising is placed outside consumers' places of residence. Its purpose is to draw attention to a product or service as potential customers traverse the city. Try to analyze, for example, your route to work, which you travel every day. Are you able to recall all the ads you pass? This is not an easy task! You yourself probably also notice that some are more memorable and others less so. The best outdoor advertising is one that will immediately attract the attention of the viewer, anchor itself in his consciousness and create positive associations with the brand. To achieve this goal, advertising creators reach for a variety of means and methods.
What are the forms of outdoor advertising?
To make an advertisement catch the attention of passersby, its creators use various tricks. The choice of colors, graphic design and fonts is very important, but just as important is the form of advertising. Currently, we distinguish:
billboards - as well as posters and placards
citylight - that is, illuminated posters, such as at bus stops
mobile - billboard carried on a car trailer
large format mesh nets placed on the facades of buildings
diapasons - that is, billboards placed by the road or sidewalk
3D letters
Do wykonania reklam zewnętrznych wykorzystuje się przeróżne materiały. Jednym z nich jest plexi, które daje naprawdę wiele możliwości! Dzięki właściwościom pleksi, można je dowolnie formować, wytłaczać i frezować, tak by uzyskać zamierzony efekt – czyli wyróżniającą się reklamę. Najczęściej frezowanie plexi realizowane jest w przypadku wykonywania bannerów reklamowych, liter przestrzennych, kasetonów reklamowych i wielu innych. Jakie są zalety takiej formy reklamy? Jest odporna na warunki atmosferyczne, świetnie się prezentuje, a co najważniejsze – działa również w nocy!