Plywood - underestimated functionality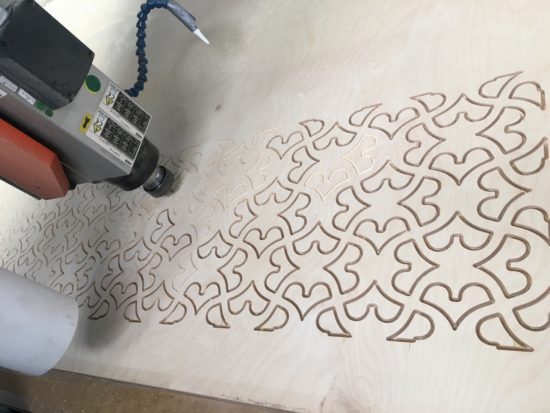 Plywood is an extremely accessible and workable material, although it is underestimated by many. Any decoration and stencils can be applied to its surface, without negatively affecting the structure and appearance of the raw material. Of course, provided that the person performing the processing approaches the tasks entrusted to him in a professional manner. Huge experience in milling and countless works performed, allow us to believe that our company will meet the expectations of everyone, regardless of the scope of processing. If you would like to learn more about our offer of milling in plywood, you can find information about it here: https://frezujemy.com/en/frezowanie-sklejki/.
Advertising signboard made of plywood? Great idea!
Not everyone is aware, but with plywood and the various ways of using it, we come across it very often. This material, is used, among other things, in boatbuilding, during the renovation of yachts. In domestic interiors it is also used. Plywood is used to make floor panels or elements of furniture, such as cabinets, sectionals or bookcases. Over the years, other uses have been found for this raw material, which currently should be considered one of the most important. Plywood, thanks to its susceptibility to processing (not just milling), after appropriate preparation, can be used to make advertising materials in the form of signs or lettering. The feature, most useful in this case, is the ability to bend and form the material under the influence of temperature. The ability to adjust the structure of the plywood to one's own tastes and plans is quite an incentive for anyone looking for ways to advertise their business. Durability is another argument in favor of using this material. Plywood is made up of several, thin layers of wood, called facing. Mostly their number is odd. They are glued together, hence the name of this material. In addition to thickness, the species of wood from which it is made is crucial. The component used to make plywood can be a variety of raw materials. Starting with the most common ones, encountered during every walk in the forest or park, such as pine or birch, through beech and alder, ending with exotic, uncommon in our country trees.
Positive feedback is the best recommendation
If, before reading this article, you had any doubts about whether plywood is a suitable material for making an advertisement, you should now no longer have them. Strength, durability, usability, functionality - this is how to characterize the described material in a nutshell. Satisfaction of people using plywood for various projects and its growing popularity are the best possible references.